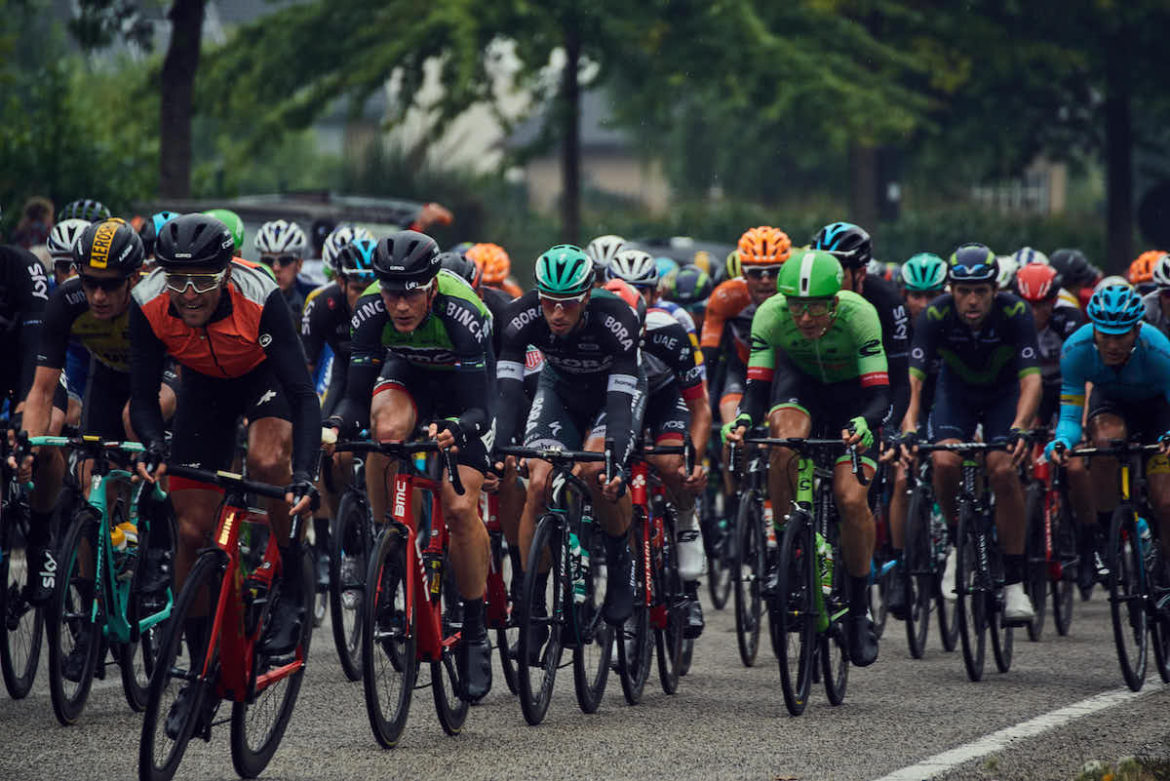 Photo: Patrick Pilz
The cycling world was shocked last week when it learnt the Cannondale-Drapac pro cycling team could shut down at the end of this year. Following the withdrawal from a potential naming-rights sponsor, the team freed its riders from contracts and encouraged them to seek new employment for next year.
Following this, The Outer Line website has written a thought provoking blog on cycling's sponsorship model.
Cannondale-Drapac is, not the first team to find themselves in such a precarious position. HTC-Highroad, a team with more wins per season than any other team was forced to shut down in 2011. The team's owner, Bob Stapleton raised some interesting points in The Outer Line blog.
"The traditional value of visual and naming rights, measured by impressions, is being eclipsed by targeted digital and social media that have a quantifiable element and engagement that impressions can't match," Stapleton said.
While many believe the sponsorship model is a decreasing one, there is still an engaged audience who love professional cycling. Cannondale-Drapac started a crowd sourcing initiative following an outpouring of support by fans. Though this may not be a sustainable model, so far $494,117 has been raised showing an engaged audience.
That audience is why it is important for teams and sponsors to leverage their sponsorship through digital platforms. Relying on impressions isn't enough as it doesn't give the audience enough value.
Generating fan content can no longer be seen as an add-on. It has to be given equal importance during negotiations as the positioning of your logo.
I'm always amused by sales calls to action when teams announce new sponsors. Think of how hard it is to ask someone you've just met for a favour. Compare that to asking one from a long-time friend. Which one will be easier to do?
It's important to build long-term strategic relationships with fans through giving them value before asking them for something. Content is a vehicle that can do that for you.
It's what we do for our clients at Believ Content Agency. A recent example of this was boosting the exposure of Endura's win at Eurobike for our client Cervelo Bigla. We sent this out via the Cervelo Bigla Pro Cycling newsletter and used social media as distribution for the news. This improves the relationship with Cervelo Bigla and Endura and creates added value for the team's sponsor. Teams need to provide value for their sponsors through creating sales funnels and lead-generating tools.
Another great example of the Cisco's sponsorship of One Republic. The company has created videos to show how they support the band with their technology but more importantly, host Live Q&A's on their Facebook page, creating value for fans.
It's important for sponsors to get the most out of their funding. We recently worked with Mandela Bay Development Agency to help them leverage their sponsorship of professional triathlete Kyle Buckingham. See the results here.
Cycling needs to look at different funding models but one thing that will never change no matter the model is creating content that engages fans beyond simply putting a logo in front of them.